Log into your CalCentral account, click on Add.
Important!
Even if you are on the Wait List, you have to click Add here!
In fact, once you have a valid Permission Code you can remove yourself from the Wait List.
Find the class course number that you need to enroll into, input under Enter Class Nbr, then click enter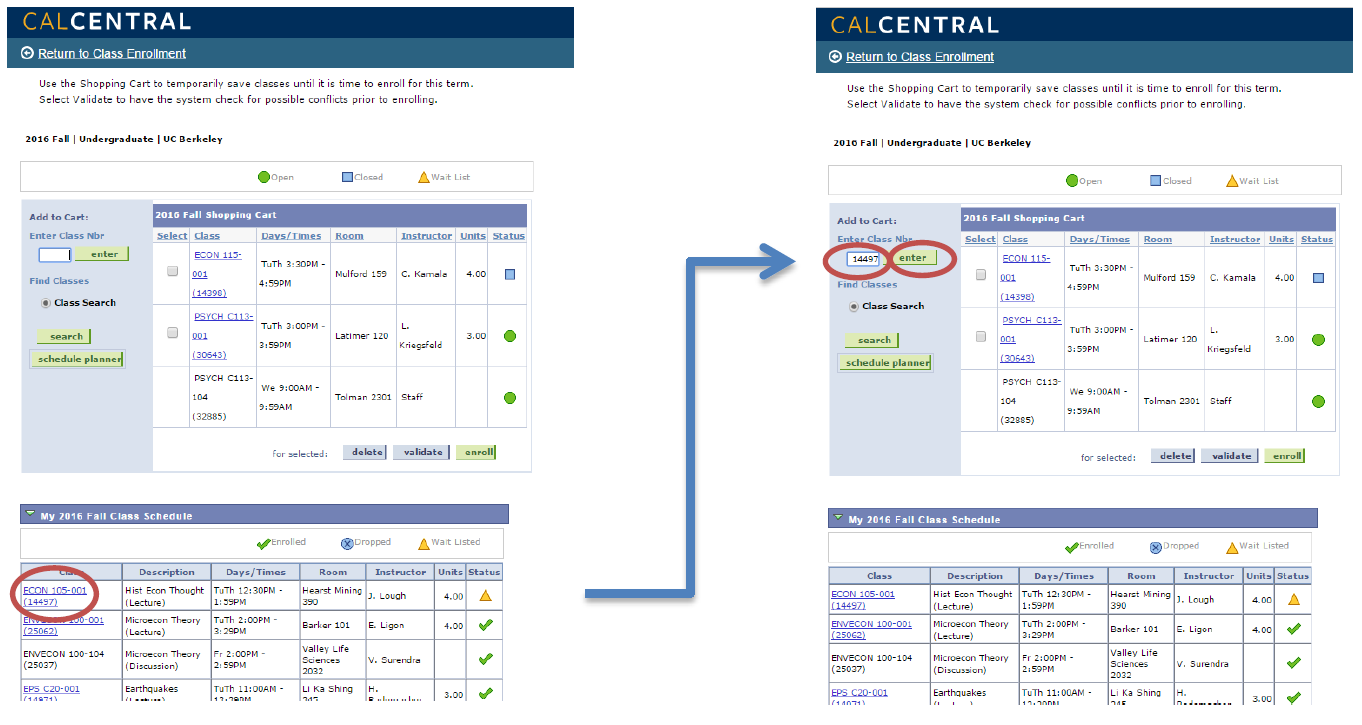 Upon checking that you entered the desired course, input your permission code into Permission Nbr then click Next.
Choose the course from your shopping cart, then click enroll, then click Finish Enrolling.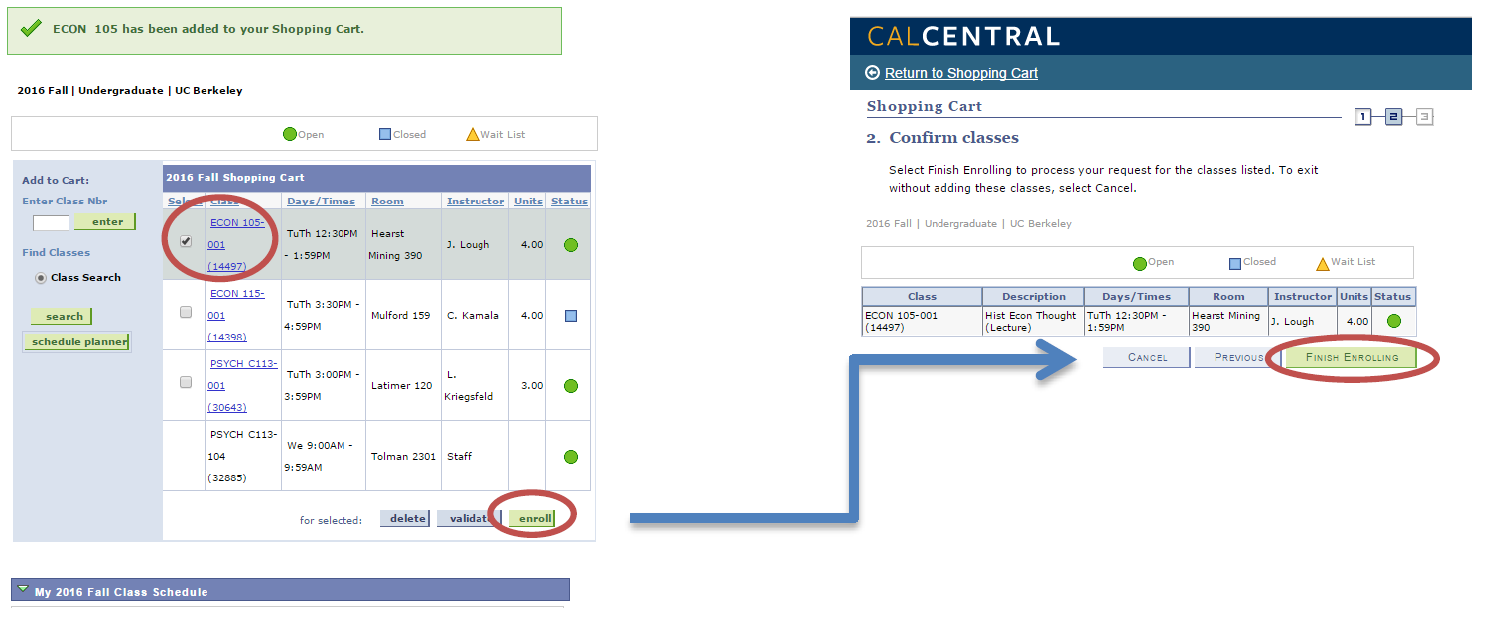 By Valentina Skiba, Phys Ed Program